Space Sustainability in the Context of Global Space Governance
Keywords:
space sustainability , global space governance, space resources exploitation, sustainability of space activities, protection of the space environment
Abstract
The article aims at discussing the importance and role of space sustainability in the context of global space governance. After having presented the Outer Space Treaty provisions reflecting a global governance approach to space resources exploitation, as well as their interpretation by space law scholars, reference is made to State practice eventually posing challenges to a global approach on the use of space resources; such as, in the fields of asteroid mining and debris mitigation. Against this background, it is argued that the concept of space sustainability was developed to eventually remedy shortcomings of the said legal framework. The concept, based on a two-pronged approach, combines top-down and bottom-up initiatives; hence, it appears to provide a solution to the perceived inadequacy of (some) international space law institutions, taking additionally into account the needs of (private) investors and society ‒while using space resources‒, as a result of its flexibility.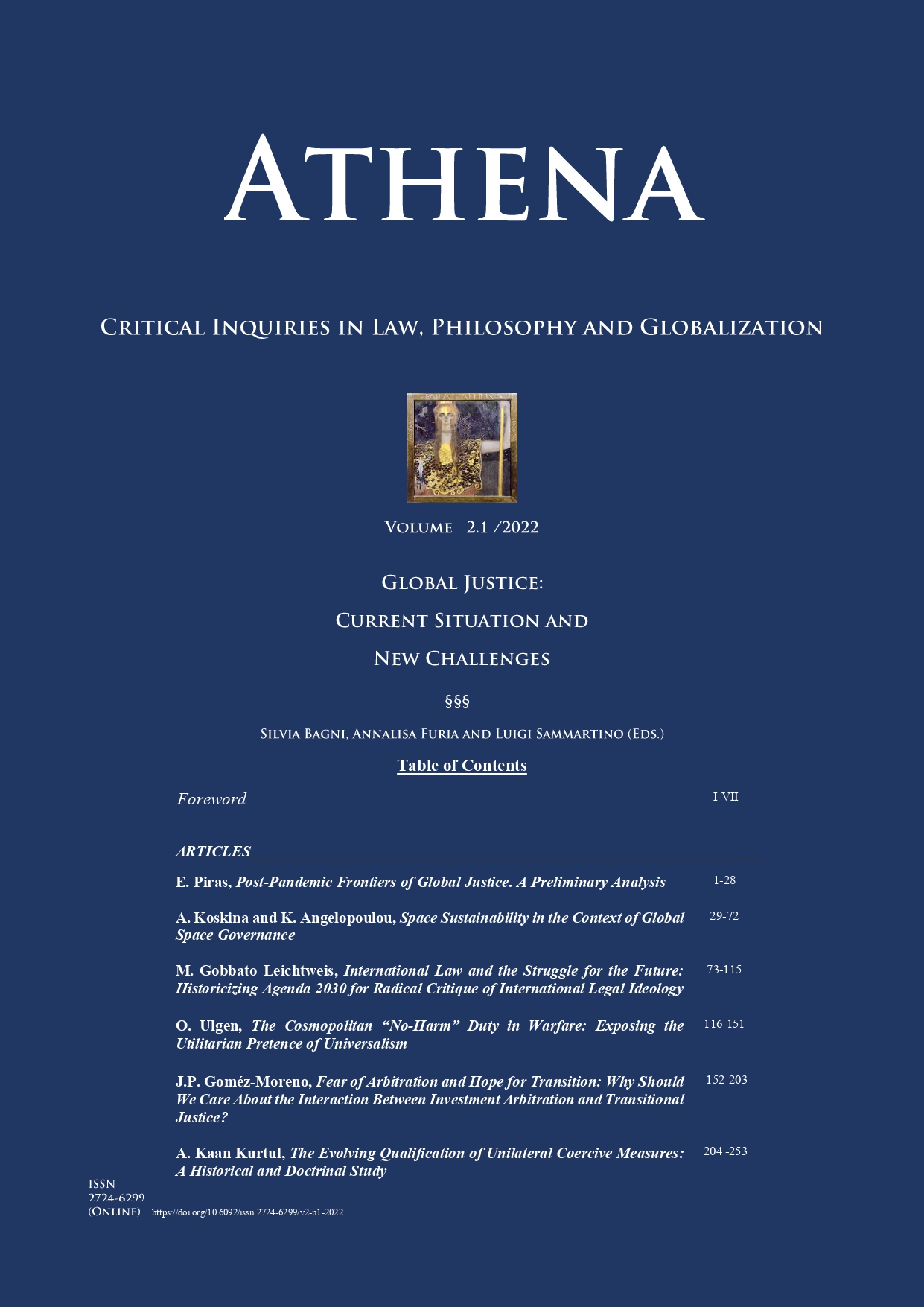 Downloads
How to Cite
Koskina, A., & Angelopoulou, K. (2022). Space Sustainability in the Context of Global Space Governance. Athena – Critical Inquiries in Law, Philosophy and Globalization, 2(1), 29–72. https://doi.org/10.6092/issn.2724-6299/13756
License
Copyright (c) 2022 Anthi Koskina, Konstantina Angelopoulou
This work is licensed under a Creative Commons Attribution 4.0 International License.