What is a Democratic Revolution?
Keywords:
democracy, foundations of democracy, democratic revolution, islam, rule of law, dignity, freedom, participation, right to non-suffering
Abstract
Can we demonstrate that nothing in the world is more beautiful than democracy? This is the crucial question addressed in this study, which argues that, yes, we can indeed demonstrate such a thing. But to this end, it needs to be shown that democracy is based on a universal philosophical principle, one that rises above each nation's particular democratic experiences and political regimes. This higher principle, I submit, is that of "nonsuffering," standing as a universal humanist foundation for the democratic norm, beyond all empirical experiences of democracy, but capable of encompassing all of them. The universality of this principle of nonsuffering is yet to be demonstrated, to be sure, but it can be understood as the origin from which come the five principles of the democratic norm: dignity, freedom, equality, participation in public affairs, and the rule of law. In history, democratic revolutions invoke these five principles globally. Which means that, in seeking to effect political, economic, and social change, revolutions give us proof that their core impetus is moral—their ultimate aim being to give effect to the principle of nonsuffering.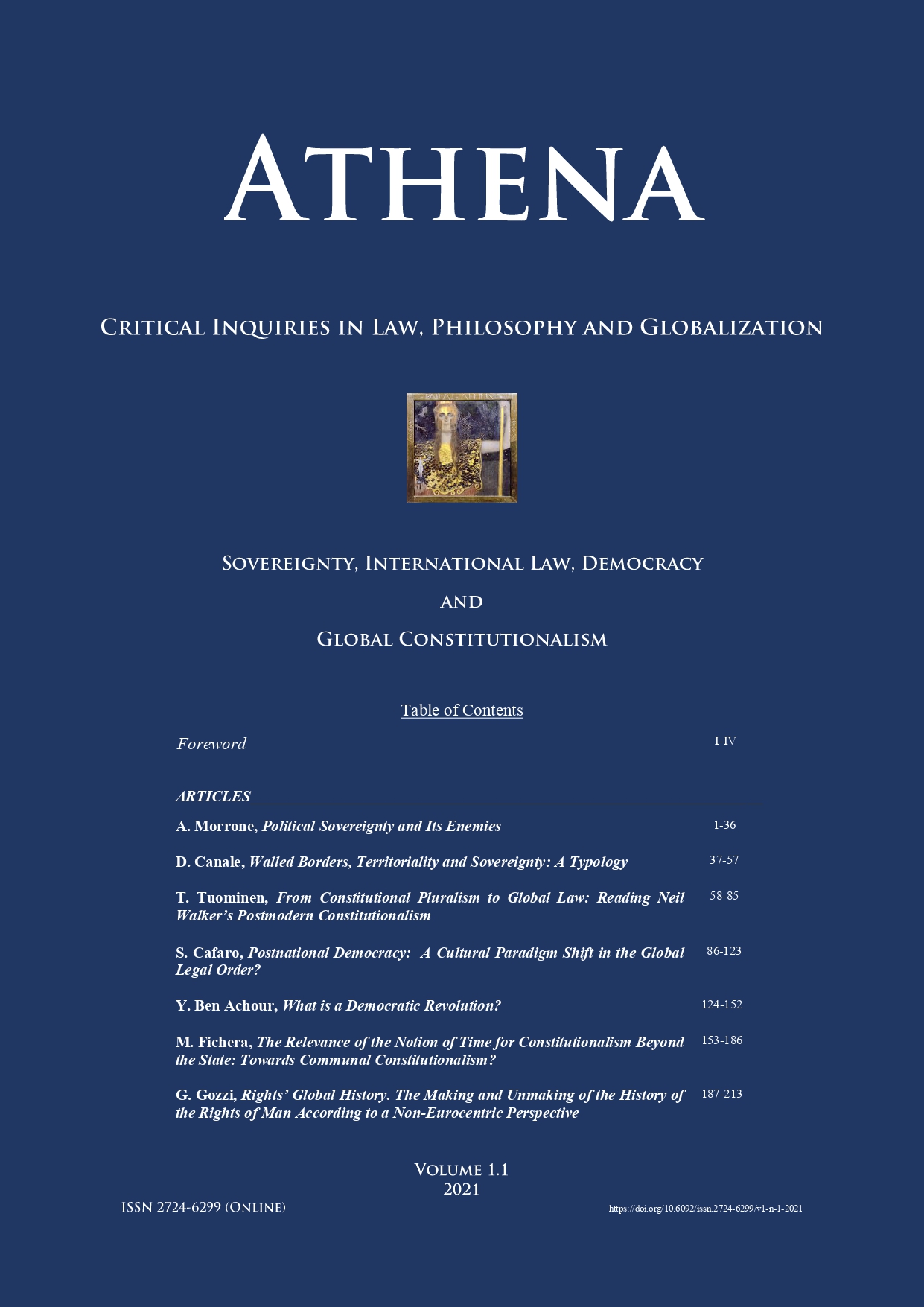 Downloads
How to Cite
Ben Achour, Y. (2021). What is a Democratic Revolution?. Athena – Critical Inquiries in Law, Philosophy and Globalization, 1(1), 124–152. https://doi.org/10.6092/issn.2724-6299/12478
License
Copyright (c) 2021 Yadh Ben Achour
This work is licensed under a Creative Commons Attribution 4.0 International License.